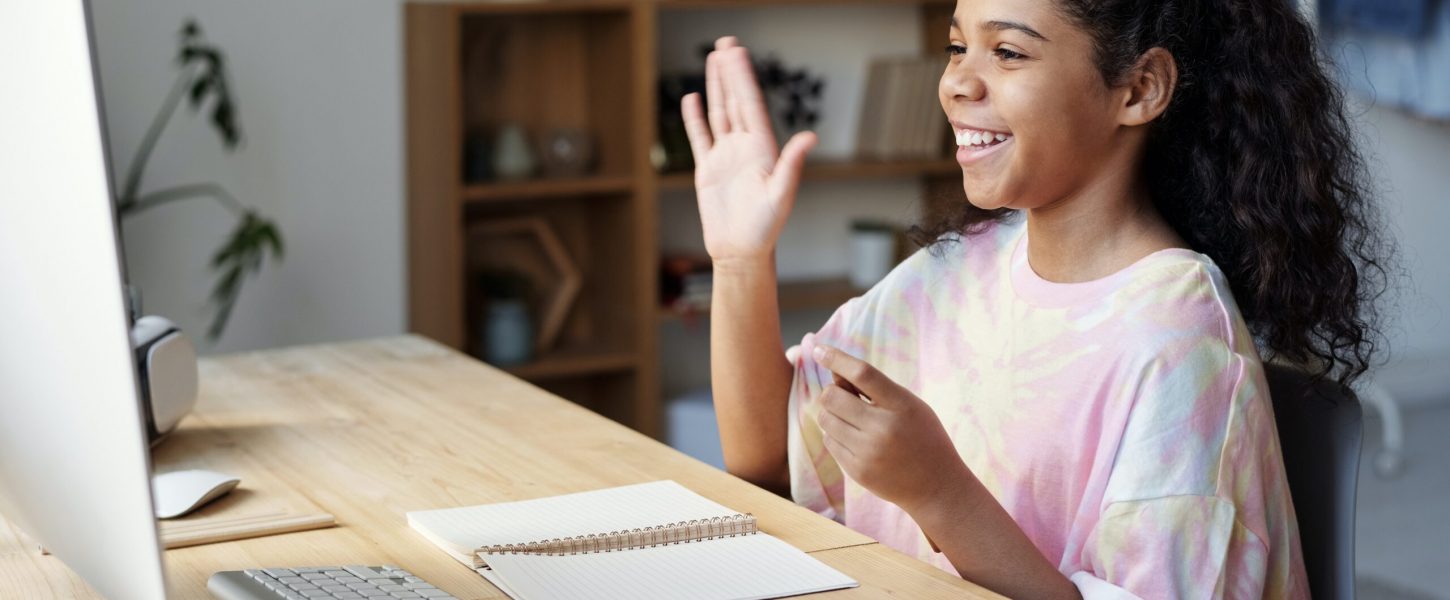 Find Online Tutors.
Master home school learning.
Safe and secure learning support from home with online 1:1 tuition.
English and Maths Tutors are accessible in boroughs nationally to guide your child's school work and exam preparation.  Online English and Maths Tutors are live with students nationally everyday to help with school work, 11+ or GCSE exam studies from the comfort and safety of home. GCSE exams include Maths, English Literature and Language. The 11+ subjects are Maths, English, Verbal and Non-verbal reasoning.
Your child's success is at the heart of our home schooling service and we will ensure they are set up comfortably with online tools to meet on Skype, Zoom and Meetings.
Online tuition is suitable for children who have used a computer before and learnt how to read and write. We therefore recommend a slightly later starting age of 7 (than group tuition which starts from age 4) to 16. Find English and Maths Tutors at a time that suits you. They are ready to help you solves questions, have wonderful engaging resources and insight on the course or subjects you want to shine in. And you certainly will!
Group tuition is every weekday evening from 4 pm – 7pm and on weekends 9 am – 3 pm via Skype, Zoom and Meetings.
A temporary note on COVID-19 and school closures: (Last updated 07.02.2021)
In accordance with Government health advice and social distancing, all face to face 1:1 home and group tutoring services are suspended to ensure everyone's safety and well-being is preserved. In the meantime, you will find the same dedicated service on your home screens via online sessions. Thy English Academy Tutors are live daily from 9 am – 3 pm with online resources and of course, our extraordinary people willing to go beyond your expectations to bring out the best in your child.
Click the 'Find Tutors' button below – this will load up a booking page. Please use the filter button on this page to choose your local area and subject you wish to study. This will then shortlist Tutors to match your needs.
Click on a Tutor in the list that suits your needs. Then, choose which booking type you require. A 4 hour block booking is £38 per hour and single session bookings are £45 per hour.
Go through the checkout and book your tutor. We will then contact you via email or telephone as soon as possible.