11+ TutoringWanstead, South Woodford and Walthamstow
Thy English Academy are specialists in 11 plus Tuition we cover Wanstead, South Woodford and Walthamstow and surrounding areas for more information on our 11+ Tutoring service read below:
Thy English Academy is dedicated to teaching fluency in learning for children requiring extra support for entrance examinations from 4+ to 16+. Our core principle is to help every child with their individual strengths and weaknesses, by composing a plan focused on their specific skills. We ensure all our students get the most out of classes by embracing creative and personalised teaching methods delivered by highly qualified and thoughtfully selected teachers. This strategy has shown incredible results over the past years as the vast majority, if if not all, our students pass their entrance examinations for various levels and has left parents and students stunned by our teaching approach.
Admissions and Examination results 2015
Exam
Average results
7+
80%, 75% interviews
11+
scholarship
100% common entrance**, 1
**Schools: Forest, Bancroft's, Chigwell, City of London, Woodford County Girls, Ilford County Boys
GCSE English Literature A*- C
Edexcel, AQA, Cambridge IGCSE
100% 2014 to 2016 results
GCSE English Language A* – C
Edexcel, AQA, Cambridge IGCSE
100% 2014 to 2016 results
GCSE Mathematics A* – C
Edexcel, AQA, Cambridge IGCSE
100% 2014 to 2016 results
13+
100% common entrance
16+
100% common entrance
Moreover, Thy English Academy takes great care of incorporating books and traditional resources in all lessons with a dedicated team full of knowledgeable teachers. We rely only on material that help engage the student actively in the lesson and help them to make the teaching experience a pleasing one. It is important for our teachers to show our pupils the right path and continue exploring new information independently. By applying this philosophy students experience progress consciously and feel higher satisfaction in accumulating knowledge.
Our comforting and safe classroom environment provides a natural learning area for the children where they can concentrate on developing their full potential. Thy English Academy teachers and tutors are mindful in applying the curriculum elements of speaking, listening, reading and writing within each program and teach children how learn these valuable key skills passionately.
Students do not learn electronically at the Academy, nor by repetitive practise papers alone. We adopt real classical teaching methods and practical opportunities. Our support and quality of education standards are high to ensure we exceed the needs of struggling and unprepared students for the comprehension, creative writing and verbal components of the 11+ entrance examinations with awareness about the lack of time dedicated to this in most primary schools. By focusing on techniques for answering these questions and practising relevant formats, our students rapidly become outstanding speakers and gain the necessary confidence to succeed in the real examinations as well as prospective interviews.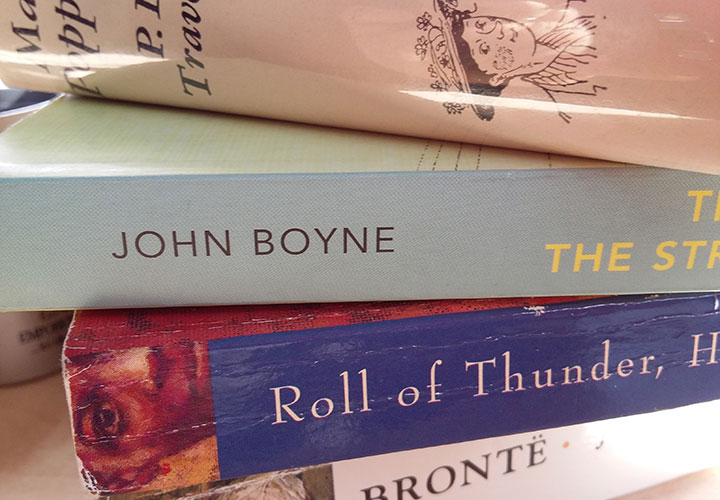 Changes implemented to the national curriculum are adapted as quickly as possible to give students enough time to absorb the new programme of study. Our teachers successfully tailor curriculum alterations to our specialised resources to deliver the best and up-to- date information to all our pupils.
We are proud to commit to offering a well nurtured education experience for children opposed to a commercialised program where essential ingredients are absent. Parents choose to work with us because we not only make sure to that the syllabus is made easily accessible for the child but also the children enjoy accumulating knowledge – we help them to find the pleasure in finding out about new interesting content. The quality of education at the Academy remains one of excellence and one that remains an invaluable experience.
I really enjoy learning here, we read books and they're always different.
Anjali, Year 5
We bring out the best in children, that's our objective.
Employee
The teachers have strong rapport with my son and the classes are small, which I like.
Parent
The resources are brilliant and they always hit the nail on the head with identifying problems.
Parent